Posted on Monday, August 29th, 2011 at 11:45 in category
Art [alternative]
,
Design
,
Street art [indoors]
,
Street art [outdoors]
,
Uncategorized
Zedz is one of the veteran who was runnin' around Amsterdam at the time. And right now he is still invading the world with his fascinating cubic style. I like to say that it is very Dutch. If you think of flying over the Netherlands and see this patchwork blanked, that the farmland makes. Ha! … Blabla.
Check: http://www.zedz.org …. This site keeps fascinating me.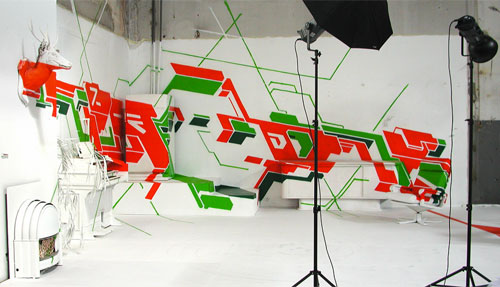 Tags: Design, Dutch masters, Street art, Zedz